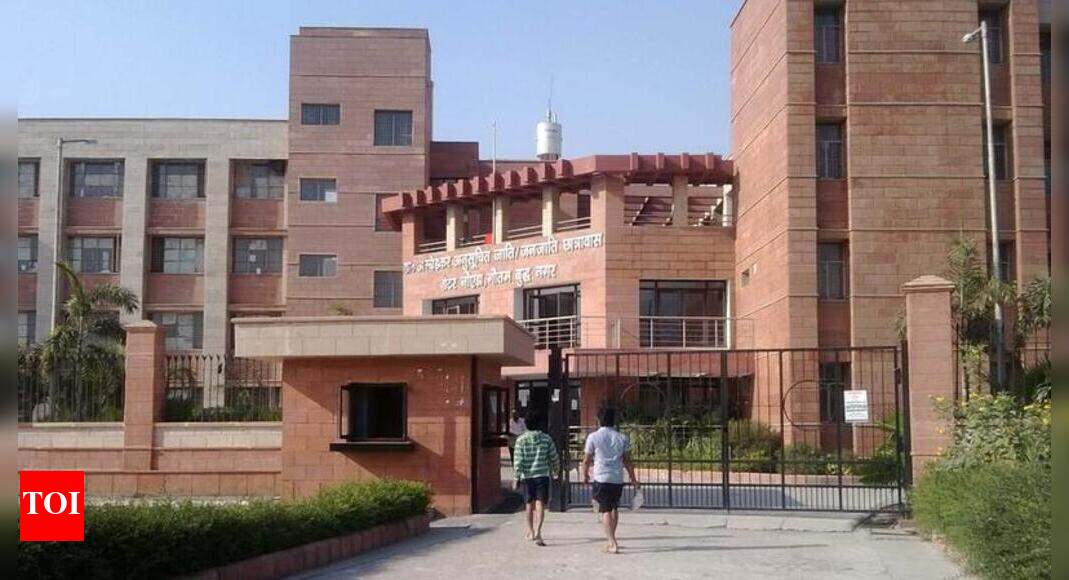 NOIDA: An L1 hospital facility has been set up for the treatment of police personnel who test positive for Covid-19 in the Dr Ambedkar SC/ST hostel, Greater Noida. Over 200 cops have tested positive and four have succumbed to the virus in Gautam Budh Nagar.
On Sunday, a sub-inspector (SI) deployed at Police Lines died of Covid. SI Chandrapal Saraswat passed away during treatment in Kailash hospital, Greater Noida. Saraswat, who was originally from Hathras, fell ill six days ago and was admitted to the hospital, where he tested Covid positive. He died around 9am on Sunday.
Earlier, former Phase III station house officer Amit Singh, a head constable posted with Dial 112, and a 57-year-old diabetic police constable posted at the Surajpur district court had succumbed to the virus during treatment.
Cops have been advised to report to the facility in the Dr Ambedkar hostel in case they exhibit Covid-like symptoms and take necessary medical advice and treatment. DCP (crime) Meenakshi Katyan told TOI that they have tied with the chief medical officer's (CMO) office and created a facility in the hostel, where policemen can get medical advice and treatment under one roof.
"About three-four police officers required treatment in L2 and L3 facilities and they have been discharged. However, we lost one officer. Since most police officers have been vaccinated, many don't require serious treatment," she said.
23 Luksar inmates test +ve
As many as 23 inmates staying in the temporary premises of the Luksar jail have tested positive for Covid, according to prison officials. Jailor AK Singh, along with his wife and children, have also tested positive.