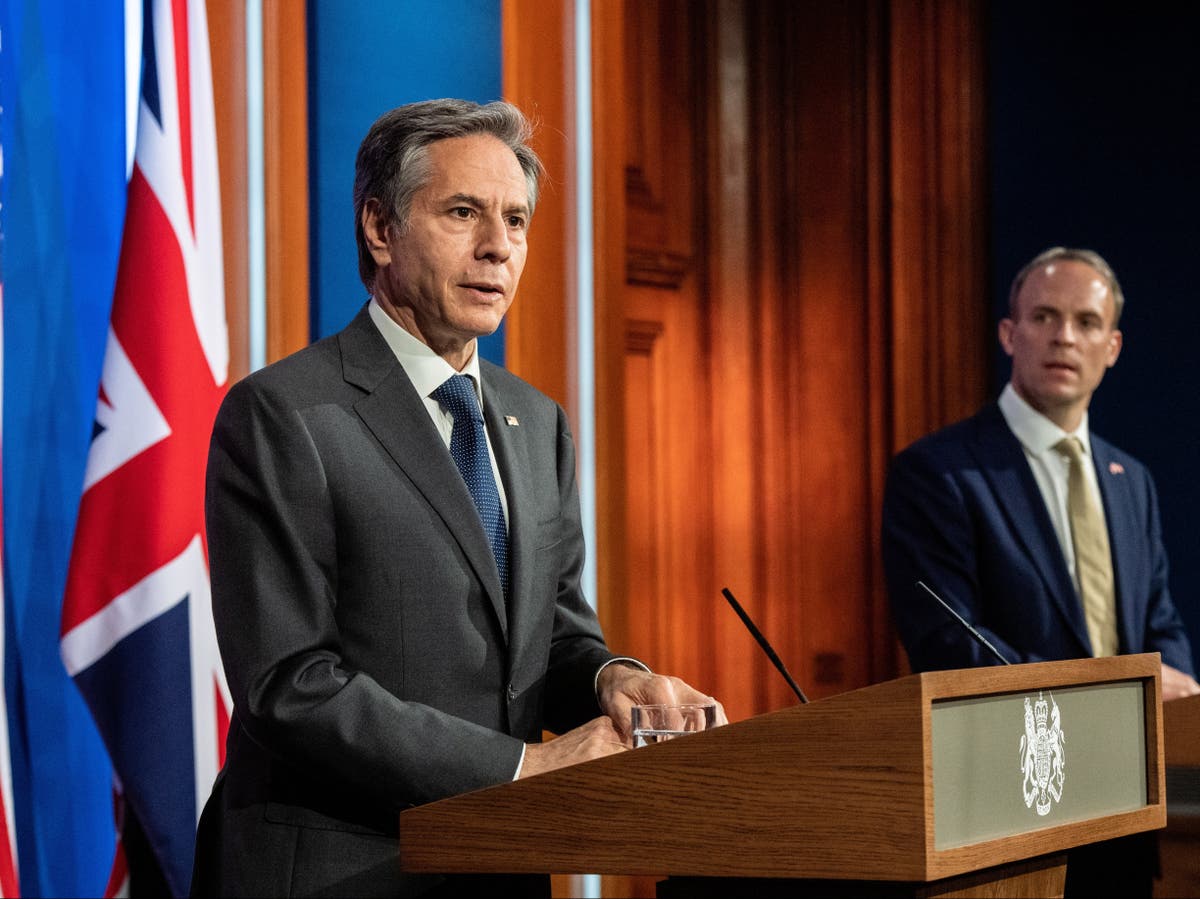 Today's daily politics briefing
Britain must protect peace in Northern Ireland from the fallout of Brexit, the US' top diplomat has said.
Antony Blinken, the secretary of state, said that while the US had "no closer partner" than the UK, Washington was adamant that the Good Friday Agreement should not become a casualty of the departure from the EU. He was speaking at the first G7 meeting of foreign ministers since the coronavirus pandemic began.
Meanwhile, the European Union has stolen a march on Britain with plans to announce a new trade deal with India.
The pact could be announced as early as the weekend, while Boris Johnson's government has been able to announce only an enhanced partnership, worth about £1bn, as the precursor to a possible wider deal.
1620110507
EU steals march in race for India trade deal
The EU is poised to steal a march on the UK in the hunt for a post-Brexit trade deal with India, as Boris Johnson announced only an "enhanced partnership" with Delhi.
Brussels hailed "clear momentum", with talks on a free trade agreement to be confirmed as early as Saturday, threatening to put the UK in the slow lane in the race for negotiations.
The prime minister pledged that 6,500 jobs would be created in the UK through trade and investment deals with India, centred on health, technology and vaccine development.
The announcement comes ahead of a virtual meeting with Narendra Modi, the Indian prime minister, on Tuesday – after a dramatic Covid-19 surge forced the cancellation of Mr Johnson's trade trip.
But the "enhanced partnership" seems certain to be trumped by talks on a fully fledged trade deal between the EU and India, to be confirmed within days.
Jon Sharman4 May 2021 07:41
1620108990
UK must protect Northern Ireland peace deal, US says
The United States has "no closer ally, no closer partner" than Britain – but the Good Friday Agreement in Northern Ireland must be protected post-Brexit, president Joe Biden's top diplomat said in a visit to London on Monday.
"We're connected. It's often said but always important to reaffirm," secretary of state Antony Blinken told a Downing Street news conference.
"We're connected by ties of friendship, family, history, shared values, and shared sacrifice."
But in between warm talk of a special relationship, there was a warning that the 1998 peace deal covering terms of the border between the UK and Ireland must be upheld despite the problems faced since Brexit.
Jon Sharman4 May 2021 07:16